Julia Reichert
From KeyWiki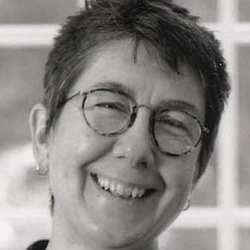 Julia Reichert is a film maker and activist.
Ohio connection
Reichert entered Antioch College in Yellow Springs,Ohio, in 1964, and she's lived continuously in southwestern Ohio since 1970. She chose to stay at first because of "wanting to be where I was needed," with a sense that there was probably asurplus of radicals on the east and west coasts.
She's since developed far deeper roots in the Midwest, however; she was able to finance her film "Emma and Elvis" entirely through Ohio-based investors. She now spends much of her energy nurturing other Ohio filmmakers, teaching part-time at Wright State University in Dayton.[1]
NAM NIC
New American Movement National Interim Committee members in 1975 included;
Frank Ackerman, Cambridge, Mass.; Sally Avery, Durham; N.C.; Edward Bolden, Iowa City; Harry Boyte, Chapel Hill, N.C.; Sandra Kricker and Jim Weinstein, San Franciseo: Roberta Lynch and Judy MacLean,Pittsburgh: Torie Osborn, Mlddlebury, Vt.; Jeff Johnson, Fred Ojile and Shirley Wyatt, Minneapolis: Julia Reichert, Yellow Springs Ohio, Peggy Somers, Berkeley; Melissa Upton, Philadelphia.: and Loren Weinberg, Washington, D.C..[2]
NAM
Tony Heriza was a member of the "Media House" in Dayton, Ohio along with Julia Reichert, Jim Klein, Sherry Novick, Eric Johnson, Andy Garrison, Barbara Tuss, Cathy Cartwright and others. All were all members of the Mad River Chapter of the New American Movement.,
New American Movement Speakers Bureau
In the 1980s Julia Reichert and Jim Klein were speakers on the Culture section of the NAM Speakers Bureau on the subject of Political Media and Film-making. Reichert and Klein founded a national feminist film collective and are concerned with and have expertise in the areas of political film-making, political media in general, socialism and feminism, and addiction.[3]
DSA Feminist Commission
In 1985, Julia Reichert of Ohio was listed as a member of the Feminist Commission of the Democratic Socialists of America.[4]
Films
DSA member Julia Reichert's 1993 film, "Emma and Elvis", tells a tale of burned-out New Leftists and younger postpunk counterculturalists searching for meaning and community in Dayton, Ohio, in 1989.
Reichert's best-known previous films, the Oscar-nominated "Union Maids" and "Seeing Red" (made with her former partner Jim Klein), were documentary explorations of the lives of radicals who came of age in the 1930s and 1940s.[5]
References