Ivan Handler
Jump to navigation
Jump to search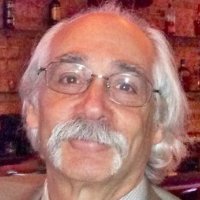 Template:TOCnestleft Ivan Handler... is President at Insightamation, Chicago.
He has worked at Illinois Health Information Exchange Authority, Illinois Office of Health Information Technology, Growing Home.
He is the husband of Robyn Gabel.
Education
University of Illinois at Chicago .
Weatherman
According to Phillip M Vitti, writing in his book "The Passage: Memoir of a Boston Undercover Cop in the '60s" page 363, leaders of the Weathermen included James Reaves, Henry Olsen, Carry Kazio, Ivan Handler, James Kilpatrick, William Geoghran and Bostonian Eric Lavin.
LRS
Ivan Handler contributed to the May 18, 1986 issue of Unity, newspaper of the League of Revolutionary Struggle.
Committees of Correspondence Connection
In 1994 Ivan Handler, Chicago was listed on a "Membership, Subscription and Mailing List" for the Chicago Committees of Correspondence, an offshoot of the Communist Party USA.[1]
Networking for Democracy
In 1988 Carl Davidson and an old friend, Ivan Handler, formed Networking for Democracy. "I dreamed it up while on a long drive through Kansas, selling bumpers," he says. "It kind of went back to the old stuff we did for SDS with our working-class manifestos, only putting aside the old dogmas and looking at the world with a fresher perspective. Basically, we want to prepare the working class for the next wave of technology, even if it means jobs are lost in the meantime."[2]
Chicago Third Wave Study Group
In 1993, a year after the Guardian closed its doors, Carl Davidson published, along with co-author Jerry Harris, history professor at DeVry University in Chicago, and Ivan Handler, Chief Information Officer (CIO) of the State of Illinois Department of Healthcare and Family Services, a new manifesto, "The Promise and Peril of the Third Wave: Socialism and Democracy for the 21st Century."[3]
The Chicago Third Wave Study Group, initiated by Carl Davidson, Ivan Handler and Jerry Harris.
It was formed expressly to produce this document for the discussion on goals and principles taking place in the Committees of Correspondence, leading up to the founding convention of a new organization of the American left in the summer of 1994.[4]
cy.Rev: A Journal of Cybernetic Revolution, Sustainable Socialism & Radical Democracy. The first issue, with articles by Carl Davidson, Jerry Harris, and Ivan Handler, who once had been active in the New Left and the Maoist movement, was submitted to the founding convention of the Committees of Correspondence.[5]
cy.Rev
cy.Rev: A Journal of Cybernetic Revolution, Sustainable Socialism and Radical Democracy.
Editorial Board (in formation, 1996): Abdul Alkalimat, Stanley Aronowitz, Rhon Baiman, Carl Davidson, Jim Davis, Ivan Handler, Jerry Harris, Jilliane Smith, Selena Sol, Mike Stack, John Trinkl, Sue Van Hattem.
Managing Editor: Carl Davidson.
Production Group: Brodie Dollinger, Jerry Harris, Anita Malinski and Paul Shafer.[6]
portoluz
Ivan Handler has been involved in Marguerite Horberg's portoluz organization. She served on the 2010 gala host committee;
Thanks to this years gala host committee: Hedy Ratner, Marilyn Katz and Scott Chambers, Ted and Susan Oppenheimer, Dr. Carol Adams, Laura Washington and Michael Richmond and Robyn Gabel and Ivan Handler.[7]
References