Danny Castle
Jump to navigation
Jump to search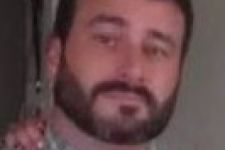 Template:TOCnestleft Danny Castle was born in Duncan, OK. He joined the U.S. Army immediately after graduating from New Lima High School. He left the army after twelve total years of service and now works for the City of Oklahoma City. He is currently studying to be a deacon for the Sacred Well Congregation of Texas, a Wiccan organization that provides clerical training in Traditional Craft Wicca.[1]
OKC DSA member
Danny Castle is the Union Representative Oklahoma City Democratic Socialists.
OCDS Facebook group
Members of the Oklahoma City Democratic Socialists Facebook group, as of March 16, 2017, included Danny Castle .
References