Charles Lenchner
From KeyWiki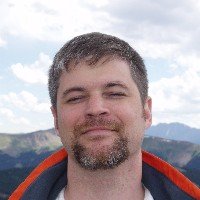 Charles Lenchner is co-founder of People for Bernie, co-founder of Ready for Warren, former executive director of Organizing 2.0, a digital strategist, and a member of Democratic Socialists of America.[1]
Left Forum 2010
Online Organizing: The Missed Opportunities and Challenges to Come:
Left Forum 2015
Occupy Democracy: The Public Square and/or The Ballots!
Democrats.com
Lenchner has been Director of State Strategy Democrats.com since 2013 – Greater New York City Area
"BILL FLETCHER JR, ED OTT & OTHERS"
Left Labor Project held a forum at 1199 SEIU, 310 W 43rd St, 14 January 2016, 18:00 till Thursday 14 January 2016.
The run-up to the Presidential primaries has unleashed a right-wing frenzy that's unprecedented in its naked scapegoating and repressive policy ideas. How do we analyze and respond to these developments, through our labor and community groups, and in the electoral arena? What new alliances, campaigns, and demands do we need?
Those signalling their support, or intention to attend on the events Wherevent page included Dara Silverman, Audrey Sasson, Jill Greenberg, Michael Dormo, Dennis Hart, David Mirtz, John Tarleton, Katrina Marie, Robert Ambaras, Ethan Frey, Maureen Silverman, Scarlett Ahmed, Caroline Unger, Emiljana Ulaj, Dahlia Goldenberg, Jessica Acee, Ferdinand Joseph, Kate Aronoff, Greg Dunkel, IrieAndrea LeDawes, Kristi Barnes, Nora Taggart, Mark Duran, Patrick Loman, Marion Lipshutz, Mindy Rubinstein-Rosier, Dego Adely, Marcus Meute, Gee Nimius, Mary Boger, Ellen Gurzinsky, Glorya Cabrera, Prince Manlaw King, Eric K. Ward, Joseph Phelan, Vince Kelley, Christine Williams, Plinio Cruz-Alvarez, Leon Pinsky, Dennis O'Neil, Eduardo Hugo Gil, John McCarthy, John Treat, David Salay, Kate Spaulding, Mohammad A. Khan, Charles Lenchner, Joshua Clennon, Chris Barron, Robel Tekleab, Jose Mangasha, Paolo Cremidis, John Dennie, Zach Liszka, Edgar E. Avalos, M. Dove Kent, Kristina Antonia Mazzocchi, John Ennis, Jon Zaccarini, L. Eljeer Hawkins, Bob Ratynski, Lorraine Barcant, Anne Mitchell, [2]
People for Bernie
In 2016 Charles Lenchner Occupy Wall Street Tech Ops, Ready for Warren co-founder, was a leader of People for Bernie.
Dump Trump
DUMP TRUMP, DEFEAT RACISM AND MISOGYNY, BUILD THE LEFT was an open letter to the left from 47 grassroots organizers. October 17, 2016.
A lot of us see something really clearly, but few of us—radical and revolutionary organizers—are willing to say it out loud.
So we're going to say it. Defeating Trump in the presidential election is a top priority for the left. And at a minimum, that means mobilizing voters for Hillary Clinton in swing states even if you vote for another candidate in a safe state. We've got to beat Trump and Trumpism while building movements that will fight, resist and disrupt a Clinton administration that will be militaristic and pro-corporate...
As we mentioned at the beginning, defeating Trump is not enough. We need movements strong enough to fight a Clinton administration on several fronts—whether Israel/Palestine, free trade agreements, climate change, a $15 minimum wage, or the prison-industrial complex. And neutralizing the appeal of the far right means we need to both strengthen our movements for racial justice and win over white workers to a progressive class politics as an alternative to Trump's racist economic nationalism. Finally, we need to build a left that can help anchor a visionary alternative to corporate Democrats. It won't be easy, but we've come this far. Let's defend what we've got in this election, and keep our eye on collective liberation.
Signatories included Charles Lenchner, People for Bernie, act.tv, Democratic Socialists of America.
Left Labor Project Presents: What Happened? What Now?
Left Labor Project Presents: What Happened? What Now? Tuesday, December 20, 2016 at 6 PM - 9 PM, 310 W 43rd St, New York.
A converastion with Bill Fletcher, Jr., international activist and co-author of Solidarity Divided: The crisis in organized labor and a new path toward social justice.
This event is Co-sponsored by: Brooklyn Institute for Social Research, Committees of Correspondence Education Fund, Democratic Socialists of America, Freedom Road Socialist Organization.
Those attending included Charles Lenchner.
DSA NPC candidate
In August 2017 Charles Lenchner stood for election to the Democratic Socialists of America National Political Committee, at the National Convention in Chicago, from Brooklyn Democratic Socialists of America.[3]
I was born in Pittsburgh and and spent my formative years in Israel where, at the age of 16, I became an activist and organizer. I was the first soldier imprisoned during the 1987 Intifada for refusing to serve in the Occupied Palestinian Territories, and continued to be politically active for over 30 years in service to social justice, human rights, and socialism. (If elected, I might be the first NPC member previously listed by Amnesty International as a prisoner of conscience…)
As a founding member of Ready for Warren, The People for Bernie Sanders, Progressive Democrats of America, and act.tv, I've been part of many efforts as an innovative digital strategist and organizer. I was involved in Occupy Wall Street from its outset as an organizer with the Tech Ops Working Group and helped establish some of Occupy's electronic communications channels. I'm a proud member of two unions: the Pacific Media Guild (CWA) and Professional Staff Congress (AFT), and consult in an editorial capacity for the New Labor Forum, a leading journal addressing social movements and labor activism. I'm in the middle of relocating from Brooklyn to Oakland, where I'll soon be employed by National Nurses United, with whom I organized The People's Summit.
I've worked with DSA as both a political advisor and technical consultant, training staff and volunteers in digital strategy and social media. I facilitated part of DSA's involvement in the People's Summit, an annual gathering of progressive political activists and organizers, as a convener and member of the Bernie Sanders Coalition. Through various platforms, most notably the People for Bernie Sanders, I've promoted DSA membership to millions of progressives around the country. I'm a DSA member since 2014..[4]
Democratic Socialists of America Unity
Charles Lenchner supported the Democratic Socialists of America Unity grouping, established for the 2017 Democratic Socialists of America National Convention in Chicago.[5]
Gay Space Communism Caucus
Members of the Fully Automated Luxury Gay Space Communism Caucus, DSA, members, as of October 15, 2017 included Charles Lenchner;[6]
References