Bruce Wright
From KeyWiki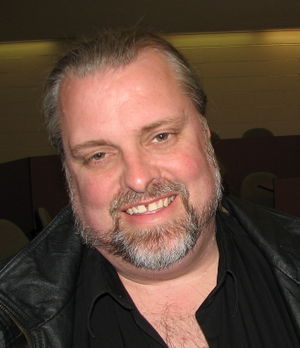 Rev. Dr. Bruce Wright has a doctorate in Ministry and Master's in Pastoral Psychology. He is a licensed addictions and domestic violence counselor. He is a Baptist Pastor and Director of Refuge Ministries who serves on the Executive Committee of the Poor People's Economic Human Rights Campaign. The Refuge has been around for 20 years and, the Poor People's Campaign for 15 years. The Campaign has 120 organizations of poor and homeless that are members including the Refuge. He is part of St. Pete For Peace and the Homeless Coalition, as well as the League of Revolutionaries for a New America. A musician and a poet, he has 2 children, one in College.[1]
He is based in St. Petersburg Florida.
Affiliations
Wright is a member in the following organizations: NAADAC, Poor Peoples Economic Human Rights Campaign, Critical Resistance, Every Church a Peace Church, League of Revolutionaries for a New America, St. Pete. For Peace, Food Not Bombs, Pinellas County Coalition for the Homeless, Homeless Legal Defense Fund, Pinellas County Juvenile Justice Council, St. Pete. Task Force on Homelessness, and the St. Petersburg Ministerial Association, Pentecostals for Peace and Justice.[2]
UFPJ rally
On October 27th 2007, United for Peace and Justice held an Anti-war National Mobilization, near Orlando, Florida at Lake Eola.[3]
Speakers Included:
October2011.org
Key organizers of the October2011 movement include;[4]
Dream of Equality awardee
Bruce Wright is a past recipient of Asian Americans for Equality's annual Dream of Equality award.[5]
"The 99% Spring"
Individuals and organizations supporting The 99% Spring, as of April 20, 2012, included Rev. Bruce Wright - Poor Peooples Economic Human Rights Campaign.[6]
References